The Soon to be Famous Illinois Author project is the brainchild of library marketing professionals who were inspired after listening to a presentation by brand expert and NYU professor David Vinjamuri, who spoke at the American Library Association's 2013 annual conference about the importance of libraries in the era of e-books and self-publishing. He challenged libraries to wield their collective influence to lift a self-published author to success to create a measurable indicator of the power of libraries and librarians to affect books and reading. Currently, 32% of bestsellers on Amazon are self-published.
In the first year of the project, 103 self-published adult fiction titles were nominated and eighteen librarians across the state served as judges. After a series of eliminations, the top 3 authors were selected and were all present at the ILA headquarters for the announcement. Vinjamuri flew in from New York to introduce the authors and present the award to the winner. Committee members are currently planning for the tenth year of this exciting initiative.
Soon To Be Famous Illinois Authors:
2014 – Joanne Zienty
2015 – Michael Alan Peck
2016 – Geralyn Hesslau Magrady
2017 – Daniel Rosenberg
2018 – Heather Bentley
2019 - Jean Rabe
2019 - Lauren Eckhardt (YA)
2020 - Hollie Smurthwaite
2020 - Otto Schafer (YA)
2021 - India Powers
2021 - Stephanie J. Scott (YA)
2021 - Pascuala Herrera (De la Página a la Fama)
2022 - Alina Rubin
Soon to be Famous Manuscript Winners:
2019 - Hollie Smurthwaite
2020 - Kate Robards
2021 - Annemarie Mannion
2022 - Sarah Roots
Click this link to read many of our winners here for free.
Current Committee Members
Eva Baggili, Chicago Ridge Public Library
Jeffrey Fisher, Member at-large
Denise Raleigh, Gail Borden Public Library
Lucy Tarabour, Clarendon Hills
Nikki Zimmermann, Reaching Across Illinois Library System


The Soon to Be Famous Illinois Author project is being coordinated in collaboration with the Illinois Library Association (ILA) and Reaching across Illinois Library System (RAILS) and is supported by the American Library Association Digital Content Working Group, the Public Library Association (PLA), and Illinois Heartland Library System, and Chicago Women in Publishing (CWIP).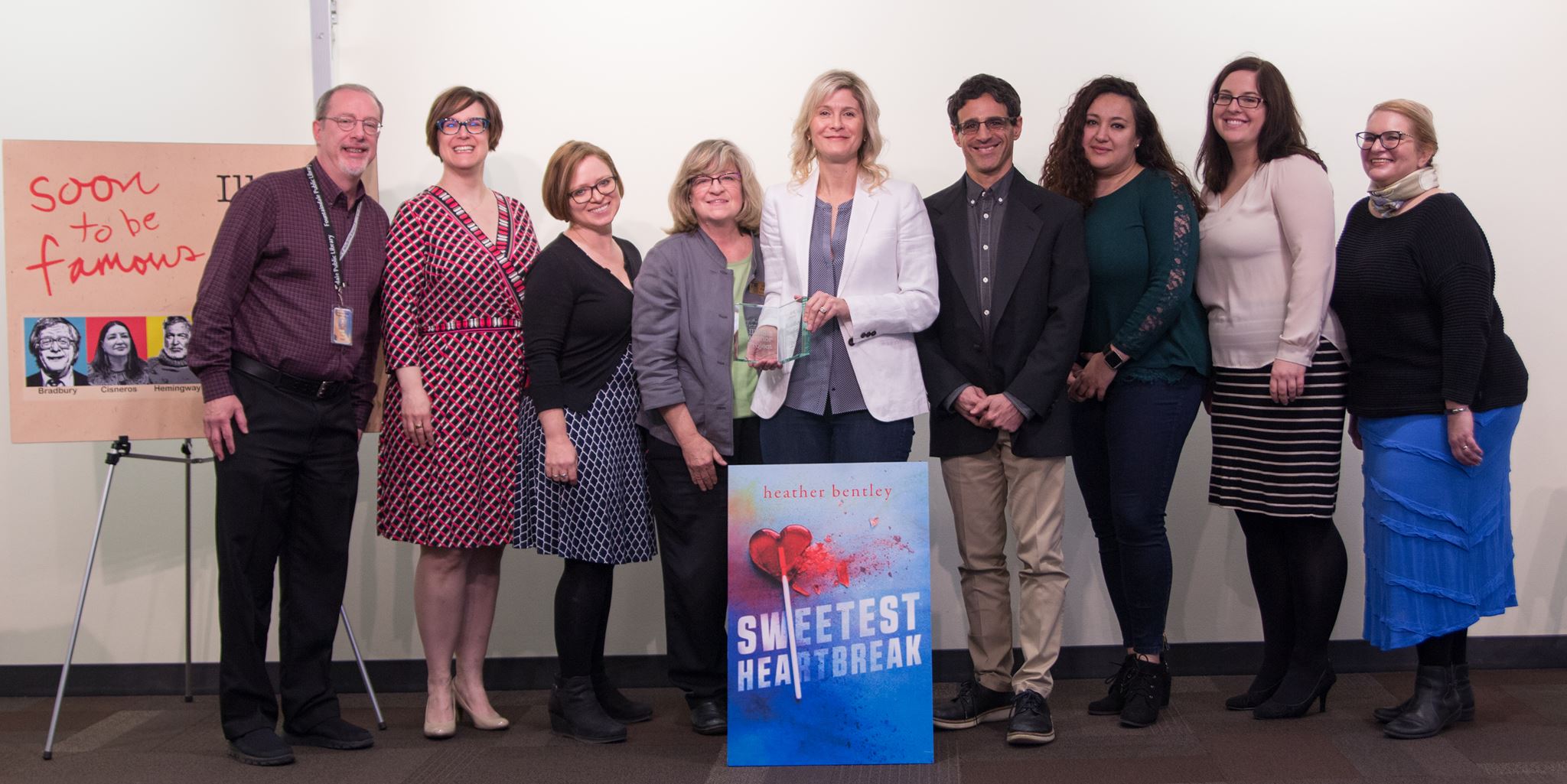 For a short history of the Soon to be Famous Illinois Author project, click here.