What happens to authors who enter the Soon to be Famous Illinois Author Project? Well, obviously, there's a winner, but what about the runners up? For the 2016 contest finalist, James Hosek (Give a Dog a Bone), came a positive boost to his career. He shared this with the committee recently:
"Just to update you on what's been going on with me. Since I was a finalist in 2016 I have signed with a literary agent and have a novel out with several publishers at this time hoping for a sale."
Congratulations Jim. Now it's your turn to enter. The 2018 contest is open until January 8, 2018.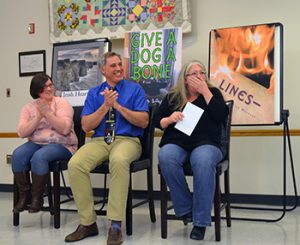 Authors: Click here for details.
Librarians: Click here for details and to nominate your local authors.